As the West Coast's only inland town, Reefton is nestled on river flats, amongst spectacular alpine and forestry scenery. Reefton enjoys a rich gold mining history and has lots of historic landmarks and features. Whether history interests you or not, there's so much you can see and do here, from mountain biking to freshwater fishing, from kayaking to hiking or golf. Come and explore Reefton!
History & Heritage Tours
Established in the 1800's as a gold mining town and later becoming a coal mining town, Reefton is full of historic mining relics and attractions. Take a heritage tour and explore the history of the region, or try your hand at gold panning for gold at Slab Hut Creek or Bearded Miners. For self-guided tours, pans can be hired at the Reefton i-SITE Visitor Centre.
Bush Walks & Hiking
The Victoria Conservation Park surrounding Reefton offers a range of bush walks and tramping tracks for all levels of ability. Explore untouched landscapes, historic mining relics, and a regenerated forest – all framed by beautiful lake and mountain scenery.
Kayaking & Rafting
The rivers surrounding Reefton are ideal for kayaking, rafting or canoeing. White water rafting tours can take you on grade 3 rivers and get your adrenaline pumping with some extreme adventure!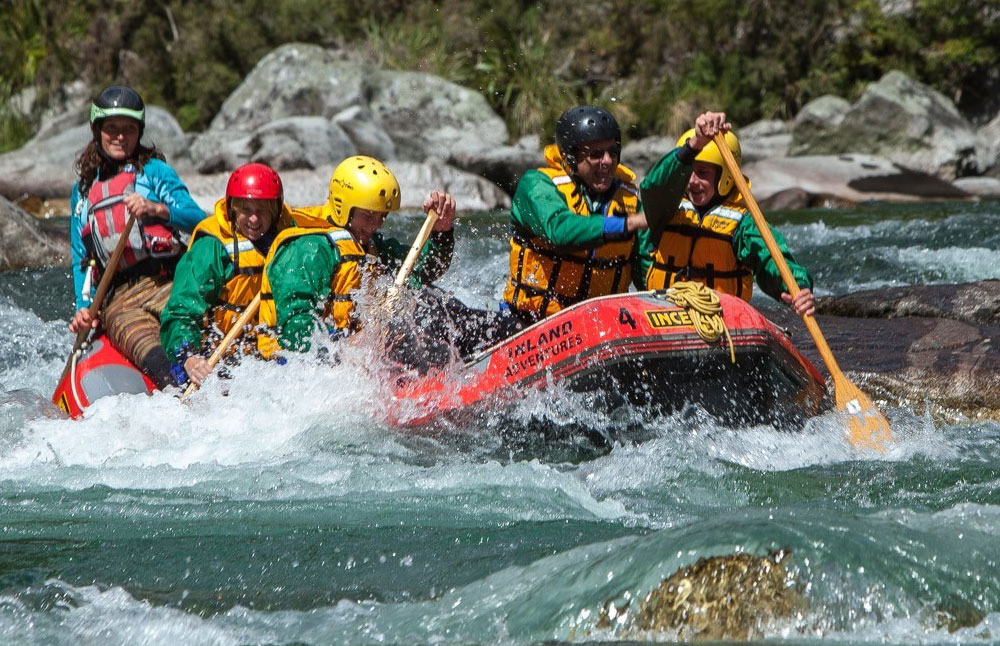 Fishing & Hunting
With 12 different river systems within a 40-minute drive of Reefton to choose from, anglers will feel like they have arrived in fishing heaven! In the wild, deer, pigs and chaomis can be hunted.
You will need a hunting or fishing license to hunt or fish here and these can be obtained from the Reefton Sports Centre and the Reefton i-SITE Visitor Centre.
In Reefton Township
There's plenty to do right here in the Reefton township. Stroll along the main street and you'll find a series of boutique shops and cafes. There's also a skate park, art gallery, cinema and a heated indoor swimming pool.